It's back to basics! This post is all about sleeve pattern alterations. And I have a feeling this is going to become a series of blog-posts, as there are so many different sleeve-styles I want to show you.
Here's a group of sleeve-styles that all have the same starting point. If you want to exercise, all you need is a basic sleeve pattern. Divide it like this into 6 slices. In case you're using a half-scale pattern or smaller, you could then just take copies of it. This will save you time and you can try all the sleeve alterations here and your own versions, too.
edit: I added a pdf you can download. It's a half-scale basic sleeve pattern, which should fit quite perfectly on one A4 sized paper.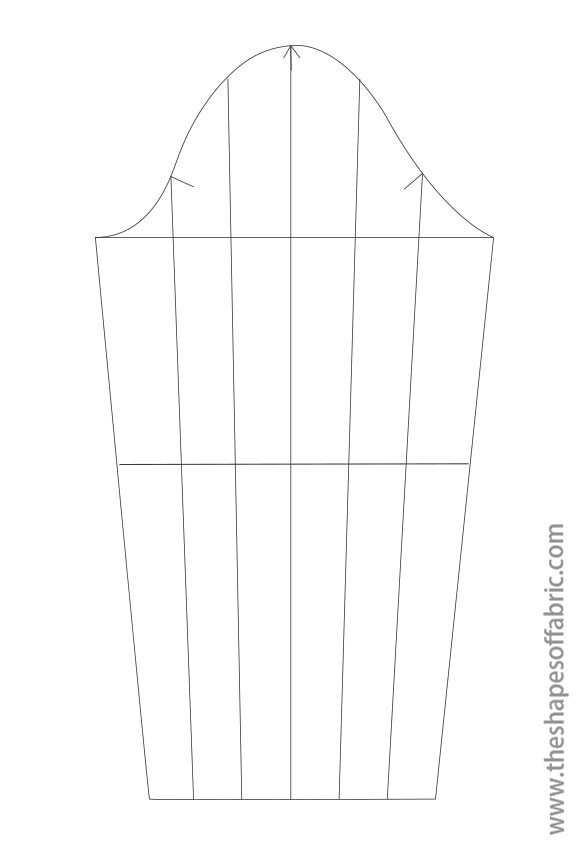 General idea
The idea behind all these sleeve patterns is adding volume with the slash and spread -method. The final look of the sleeve depends on where and how much you added the volume. Just cut the lines open and add as little or as much volume as you want. You don't have to cut open all the lines and you can add different amounts of volume. Just keep it symmetrical.
In case of the sleeves that have extra puff at the shoulder you need to intervene with the armscye of the bodice-pattern as well: take off a couple of cm from the shoulder-line. Otherwise your final garment will have really wide shoulders!
In case of the gathered sleeves, measure the original width of the sleeve-hem before modifying so that you know how much to gather.
Puffed sleeves
In the first example I added volume only at the top.
And here is the classic puff-sleeve with volume on both sides to gather.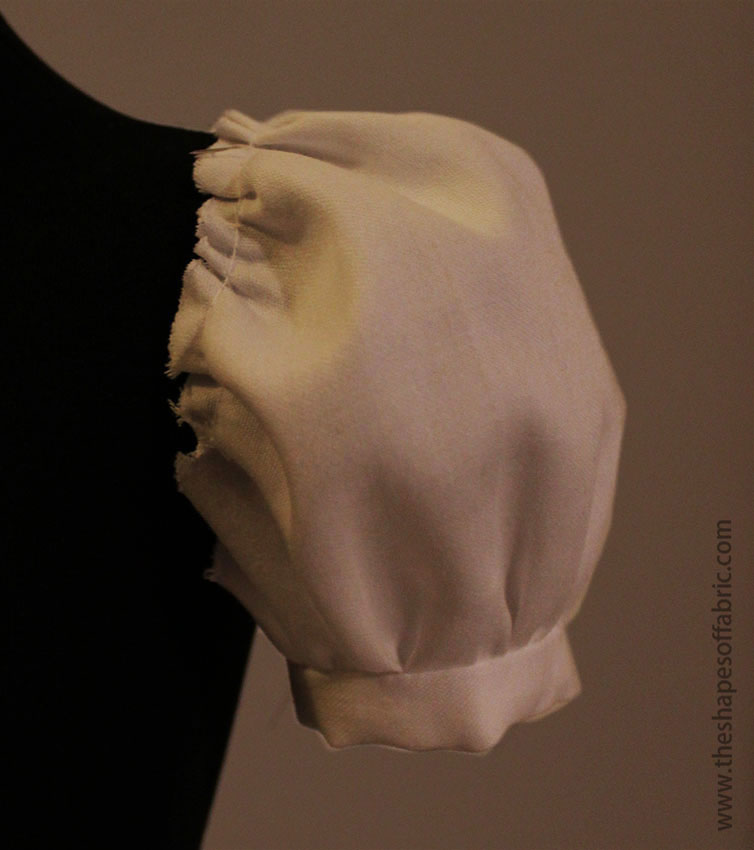 In both cases I lifted the sleeve-cap, so I'd have to modify the bodice-pattern, too. Lifting the sleeve-cap creates more volume.
Flared sleeve
Choose the length of the sleeve and then slash and spread. I made a short version.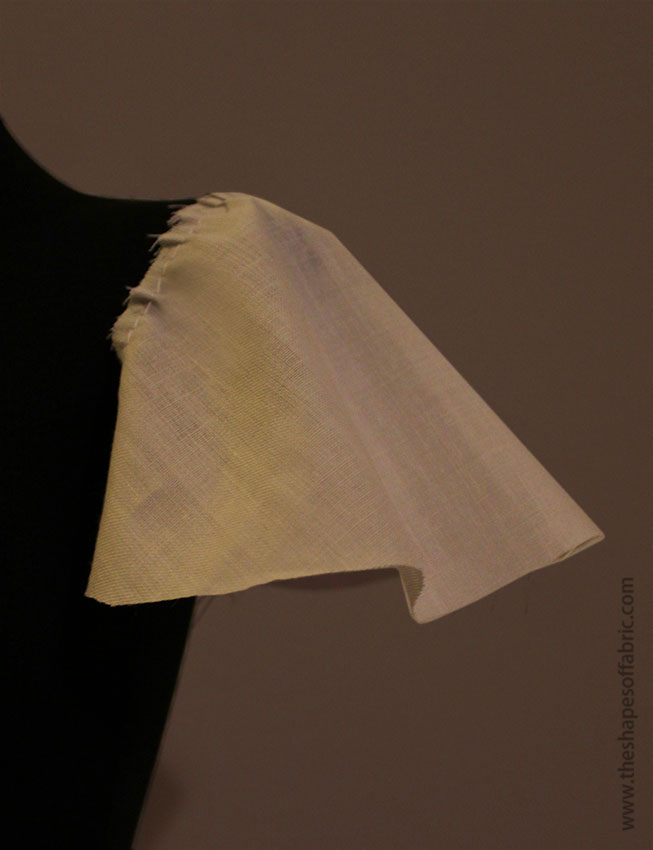 If you want to try a different effect, gather the volume instead of leaving it free.
Bell sleeve
This is kind of the same as the one above, but with much less volume added.
Trumpet sleeve
Here's quite a subtle version of the trumpet sleeve. This has just one vertical cut in the middle. At the elbow-level there are these horizontal cuts that allow you to make the trumpet-shape. Try opening it a bit more, if you want a more pronounced shape.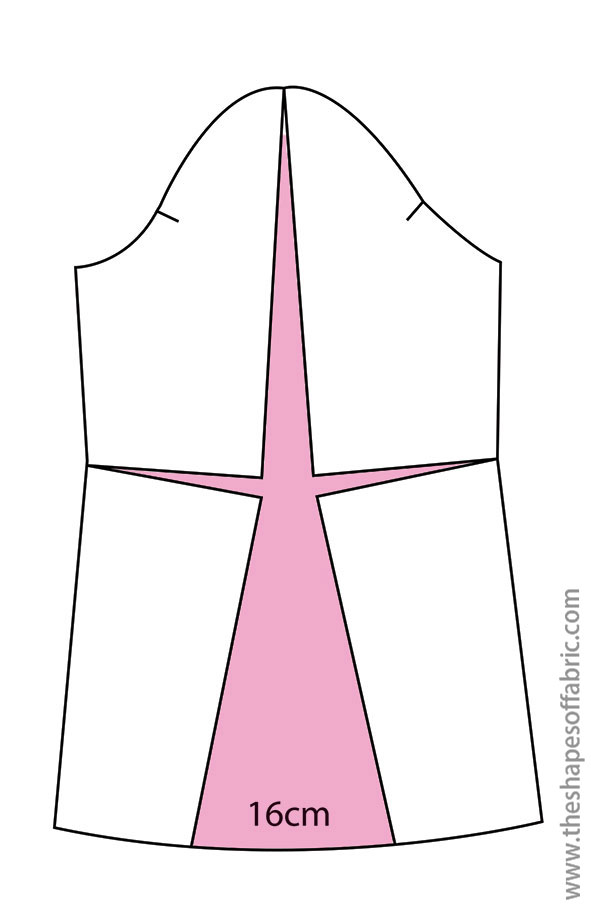 Bishop sleeves
I made two different versions of this sleeve to illustrate how you can achieve a different result, depending on how much volume you add.
Peasant sleeve
This one is the same as the bishop-sleeve, but it has volume at the sleeve-cap as well. So I took this opportunity to show you how you can also add different amount of volume at the top and at the bottom.
So there you have 7 different easy to draft sleeve-styles, each with the possibility to modify the look even further just by changing the amount of volume.
Which one is your favorite?
P.s. If you're interested in sleeve patterns, I have an ebook that has these and almost 50 other sleeve patterns explained. Both set-in sleeves and raglan sleeves, too! Check it out here.
Related Posts